Adopt a Baby Bat- Plushie Gift Pack
$

110.00
Sold out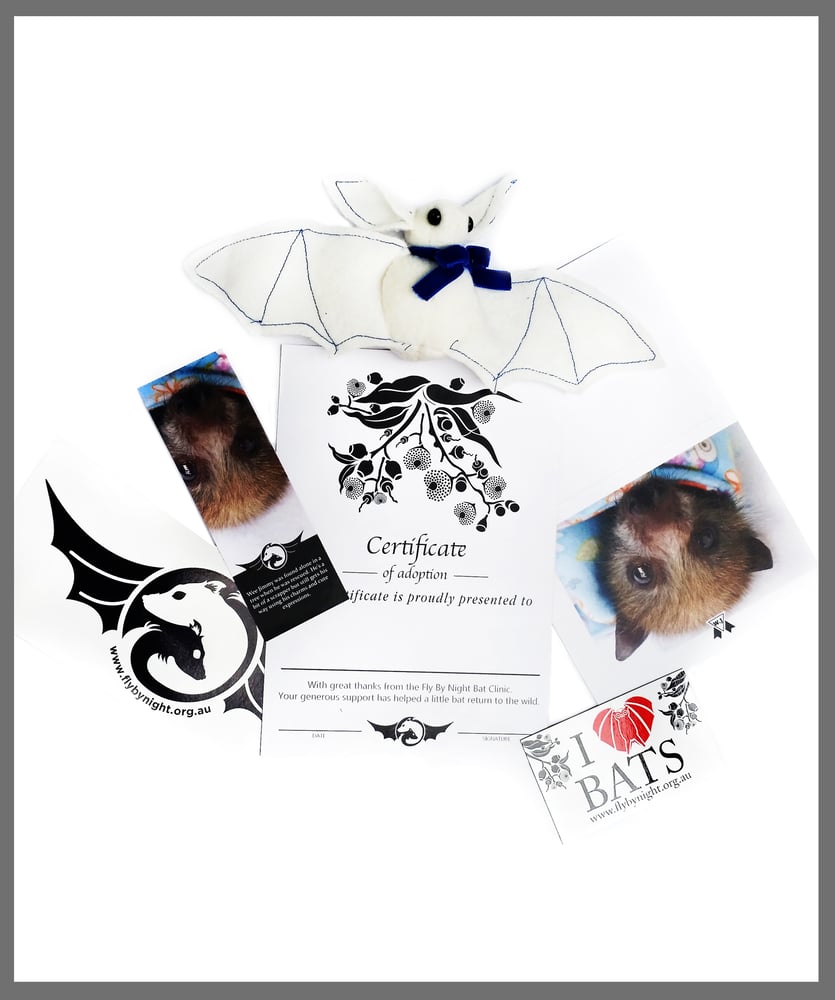 We currently have 40+ babies in care this year and it is still early in the season. When the babies first come into care they are hand raised by our carers until they are old enough to be weaned and then they join a crèche with all the other young bats. The average bat consumes 450grams of fruit a night so with 40+ bats in our care at the moment we are looking at preparing and feeding over 22kgs of fruit a night!
The young bats will spend about 11 weeks in care so this gift pack will help raise one baby bat from care to release back to the wild and also help support the cost of medication for those who need special care.
For your generous donation we will send you out a gift pack which includes:
-Thank you letter from FBN
-A baby bat photo greeting card (Blank so you can personalise it)
-A photo bookmark of your baby bat with it's profile
-An adoption certificate
-Bat fact sheet
-FBN sticker
PLUS an adorable bat plush toy (design will vary)!
FBN would like to thank our sponsors:
Fallen Into Fantasy Designs
Fausto Gallego
Gorejess Designs
Red Ink Solutions
And a BIG thank you to all the carers that are currently looking after all the baby bats.